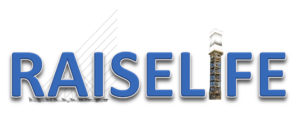 The RAISELIFE project on "Raising the Lifetime of Functional Materials for Concentrated Solar Power Technology"  has contributed to the MinWaterCSP Conference in Marrakech in April this year. Raiselife and MinWaterCSP partner Anna Heimsath has invited industrial partners from WASCOP and MinWaterCSP to a panel discussion to talk about mirror degradation and soiling during which she presented also the RAISELIFE results.
Anna Heimsath, Fraunhofer ISE, has published an article about the conference in the third edition of the RAISELIFE project newsletter.
RAISELIFE is a project funded by the European Union's Horizon 2020 research and innovation programme coordinated by Deutsches Zentrum für Luft – und Raumfahrt from Cologne, Germany. RAISELIFE addresses the challenges of materials for CSP technology focusing on the 2020 targets stated in the Materials Roadmap (SEC(2011)1609). It focuses on extending the in-service lifetime of five key materials for concentrated solar power technologies: 1) protective and anti-soiling coatings of primary reflectors, 2) high-reflective surfaces for heliostats, 3) high-temperature secondary reflectors, 4) receiver coatings for solar towers and line-focus collectors, 5) corrosion resistant high-temperature metals and coatings for steam and molten salts. For this purpose, the project brings together a broad consortium formed of leading industry partners, SMEs and research institutes of the concentrated solar thermal and material science sector.